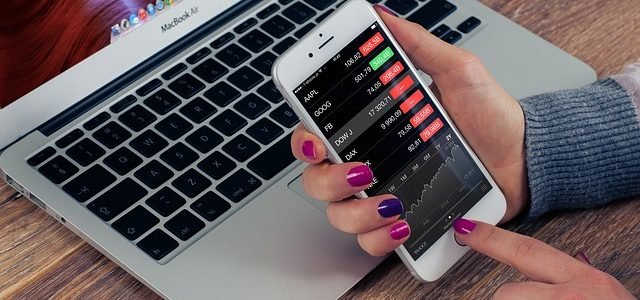 It is not surprising how technology is taking over the world including the healthcare industry. Gone are the days, when we have to manually and physically rely on doctors, physicians, and other healthcare professionals to assist us with our medical conditions. Nowadays, your health information can be accessed anytime through a smartphone.
This provides convenience to both doctors and patients. If you feel something wrong with your body and you want to find out what type of virus or sickness you just caught, you can just simply log on your smartphone and access any of the numerous health care apps. Just key in some relevant facts and the app will graciously help and assist you.
In 2016, the U.S. FDA has approved a total of 36 health care apps to provide medical assistance to people all over the world.
Examples of Great Mobile Apps for Health use
Babylon
One the most popular apps is the Babylon. It is programmed with an artificially intelligent software that acts as your personal medical consultant. This app will be able to diagnose your medical condition without requiring you to go to the doctor for emergency advice.
It's not only quick and convenient but most importantly, it won't cost you a single cent. Imagine how much it would cost you if you rushed to the hospital to seek your doctor's advice, let alone, how time-consuming it is to drive all the way to the clinic. This app aims not only to provide symptoms and diagnosis to patients but treat them as well.
App link: https://play.google.com/store/apps/details?id=com.babylon&hl=en
AliveCor
Doctors are currently testing designed tools for your smartphone. A device created by AliveCor is embedded with sensors to detect the user's heart rate. This tool helps transmit the data to the app for proper diagnosis.
It acts as an active ECG device that produces the result in an instant. The company is currently performing routine tests using cardiogram, sleep apnea, and hemoglobin testing to allow consumers to access this on their smartphone.
App Link: https://www.alivecor.com/en/
Start-Ups era
Many start-up companies around the world are starting to build portable stethoscopes, otoscopes, ophthalmoscopes and body scanners to turn your smartphones into digital medical tools. These data will be tested by apps to analyze the results.
What to Expect
In the coming year, you can expect more collaborations between mobile technology and medical examinations including tests in your blood pressure, glucose level, heart rhythm, lab tests, and even ultrasound exams. With today's technology, you will be able to take charge of your medical records including managing your health and lifestyle choices.
Your personal history will be analyzed by the computer's algorithms to help determine the best diagnosis and treatment for you. These apps can eventually allow your smartphone to detect heart palpitation and provide test results in a few minutes compared to the usual routine practice of retrieving data that takes days or weeks. For other types of sickness such as diabetes, your smartphone will be able to help you monitor your condition at home.
We can expect to see more of these medical and technological breakthroughs that will certainly change the entire structure of the healthcare industry today by providing more solutions to patients all over the world.
Read more about this article in the Financial Times.